It is surprising that a day that carries so much meaning, properly planned like your wedding day can have some uncertainty so it is good to plan ahead to ensure everything runs smoothly.
A wedding day emergency kit is a must have and here are some of the essential items to include in your kit. Remember! This emergency kit can also serve friends and family.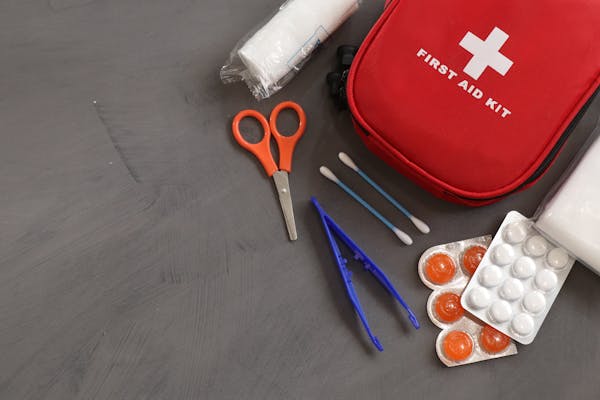 Mini sewing kit: Ensure you have threads in the color of your wedding dress and that of your bridal party. You never know when a hem or a button might come loose.
Safety pins: For quick fixes and to secure dresses or veils.
Band-aids: In case of any small cuts or blisters and protect any sore spots on your feet
Pain relievers: Headaches or other pains can pop up unexpectedly.
Antacid and Antidiarrheal medication: Always be prepared for the unexpected.
Breath mints or spray: To freshen up for those close-up moments.
Tissues: For emotional moments.
Deodorant: For a quick touch-up to stay fresh all day.
Hair pins and elastics: For quick fixes for hairstyles.
Sunscreen: You already know why…especially for outdoor weddings.
Extra earring backs: You never know when you misplace the one you came with
Antibacterial hand wipes: keep your hands clean without having to visit the washroom and clean stains.
Snacks: Small snacks can keep you going throughout the day.
Power bank: Keep your phone charged so your bridal assistant can capture those moments first hand..
Stain remover pen or Chalk: For any last-minute spills or stains.
Flat shoes or flip flops: Comfortable footwear to give your feet a break.
These are just a few suggestions to consider. You can customize your wedding day emergency kit based on your needs and preferences. For a list of your emergency kit and other resources for that perfect wedding, get The Perfect Wedding Handbook.